Municipal & Environmental Services
Mission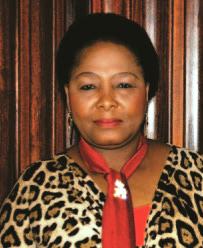 To render a cost effective service delivery to the community with the limited resources which will provide accessible, effective and efficient services.
Director: Vacant
Deputy Director:
Mrs. J Masilo
Contact Details:
Tel : +27 18 487 8760/8771
Fax : +27 18 464 1389
Cell No : +27 82 802 3924
Email : j
masilo@klerksdorp.org
The Directorate's objectives are:
To render a support service to all sections of the Directorate.
To strengthen the supervision of services in order to improve the standard of service delivery..
To use our resources effectively and efficiently while rendering services..
To improve the general cleanliness and the greening of the areas..
Promoting a sense of ownership in all our community, developments through community participation and campaigns..
Reduction in the number of complaints and handling them appropriately..
Completing our capital projects and our IDP at the end of the financial year.
Developing and maintaining all our sport facilities for the recreational purposes of our community.
To establish a safe and crime environment  with the assistance of other law enforcement agencies where people can develop their full potential..
To assure the communities well-being by addressing health  issues and make essential services and facilities available and  assessable.
This Directorate consists of the following divisions, namely
Community Services.
Health Services.
Public Safety.
Sports Arts and Culture.