1. Historic Background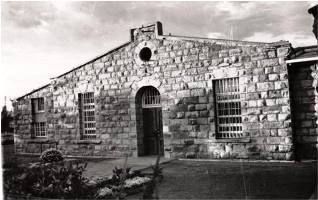 The discovery of gold in 1886 brought an influx of people on a scale unknown to the town before.
By 1889 lawlessness had grown to such an extent that the local magistrate requested the Z.A.R.
Government to appoint a warden, matron and three prison guards with the view of establishing a prison in Klerksdorp. The firm Pierneef & De Rapper was contracted in 1890 to erect the new prison.
This new prison building was finished in 1891.
It was used as a prison until 1973, In 1973 the recently decommissioned Old Prison was bought by the City Council of Klerksdorp and converted to a museum. In 1975 the first personnel were appointed and the Museum was officially opened on Wednesday 26 January 1977.
On Wednesday 28 November 1984 the Victorian and Edwardian Exhibitions in the restored Warders House were officially opened.
2. Some Of The Artefacts Currently On Display In The Klerksdorp Museum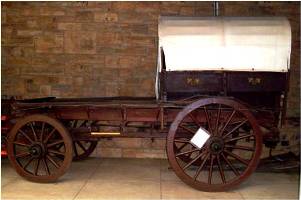 Halve-hooded ox wagon used as transport to 'Nagmaal' (Communion)
3. A Modern New Look In Some Of The Museum's Exhibitions
In 2011 the Museum started in earnest to upgrade some of its exhibitions to keep in touch with modern developments in the museum world. The first new exhibition to be completed was the City of Matlosana Exhibition that gives a bird's eye view of the cultural heritage of all of the people of the City.
Modern graphics and electronic media combined with proper lighting enhances the feeling of pride that any citizen of our City feels when entering this flagship exhibition.